These beautiful sculptures are made by UK based artist Jonathan Fuller. They are made by hand, using sea glass, which are then carefully constructed into deceptively simple shapes. So lovely!
We love these beautiful photographs of people's eyes that are taken by Myriam Marti a freelance photographer based in Oslo, Norway and Reykjavik, Iceland. I will certainly ask her to take photographs of my family. So creative and unique and a new way to display family photos!

You can contact This e-mail address is being protected from spambots. You need JavaScript enabled to view it. and more work can be viewed on her website... and facebook...
It's safe to say that this wall has eyes!
Beautiful home with lots of creative DIY ideas made from recycled materials, like the pallet coffee table. We love the closet made with copper pipes and the painted pattern on the wall. Take the tour in the gallery below!

Take a look at the pictures in the gallery below, lots of good ideas to steal.
LOVE this pallet deck! It really looks so fabulous, and what a difference it makes in the space.
This is what the area looked like before.
See the whole project with full picture tutorial right here.
Get inspired by these gorgeous travel trailers and campers that perfectly combine glamour and camping for the ultimate glamping experience.
Beautiful bedroom makeover by Pam at Pam Lostracco. Within a week, her bedroom radically transformed, from a blank wall to a complete mountain scape. All it took was a vision, 2 gallons of paint and a lot of fun. Read more about this beautiful project here...

Wake up in the mountains—every morning!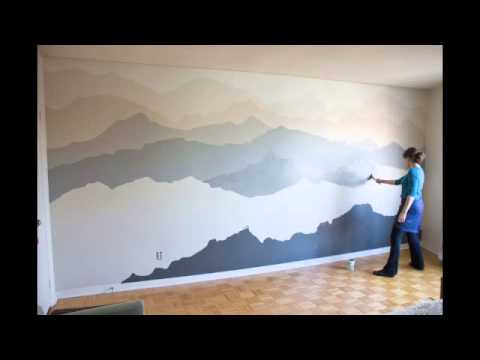 This beautiful house is located in the mountains of San Lorenso, Italy. It was built around the year 1500 and was renovated in the original style -with the exception of modern amenities.