Delicious chicken roll ups… recipe from willcookforsmiles.com

Ingredients
2 boneless skinless chicken breasts
4-6 oz of sliced Mozzarella cheese (depending on how cheesy you want it)
1 1/2 cups of Marinara sauce
4-5 leaves of fresh basil
2/3 cup of Italian bread crumbs
1/4 cup of dry Parmesan cheese
1 egg
1/2 cup of shredded Parmesan cheese
salt and fresh ground pepper to taste
Hoo Hats....made out of recycled wool sweaters! You can buy it or try to make it, if you are very crafty!
So cute
The secret is in the marinade is to add KIWI in it!
Lemon Juice
Garlic
Salt and Pepper
Fresh Rosemary herbs

Marinate the meat with these ingredients for 1 day (do not skip this step – you do need to keep it marinating for so long, otherwise you will not have that delicious taste).
Then, when you are getting ready to grill or cook your meat, add in the kiwi sliced in pieces, mix it in and leave for 20 minutes (15 for chicken).
Now you can safely wash your favorite ball caps in the washing machine or even in an empty dishwasher, without destroying its shape. No more dirty ball caps, just place them in the Cap Shaper, throw them in your washing machine, and presto good as new! Via Amazon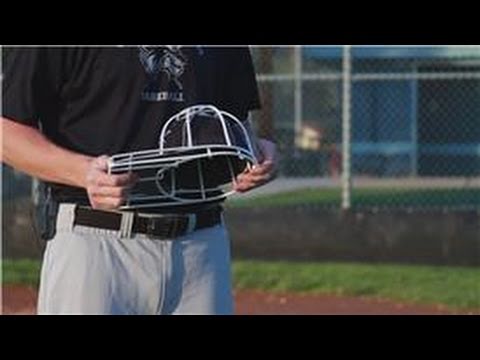 Recipe from mmmisformommy.com

Creamy Mushroom Tart
Makes 16 App-Sized Wedges
1 sheet frozen puff pastry, thawed
2 slices bacon, chopped
2 tbsp minced red (or yellow) onion
1 clove garlic, minced
4 oz cremini or mini bella mushrooms, cleaned and rough chopped, have another 1 or 2 extra for garnish, thinly sliced.
1 tsp dry herbs de Provence
2 tbsp dry white wine
1/2 cup (half of a small tub) of light cream cheese
1/2 tsp each of salt and black pepper
1/3 cup shredded Mozzarella or Provolone cheese
Preheat your oven to 425 degrees. Roll out puff pastry to fit a small tart pan, either round, rectangle, or simply free-form on a parchment lined baking sheet. (If doing free-form, using a sharp paring knife, cut a border about half of the way through the dough about 1/3 of an inch from the edge. This outside edge will puff more and give you an outer crust) Place pan in the refrigerator while you prepare the filling.
To make the filling, cook the chopped bacon, onion, garlic, chopped mushrooms and herbes de Provence over medium heat until the bacon is cooked and the mushrooms have released most of their liquids. Add the wine and continue to cook until the liquid is mostly evaporated. Remove from heat and stir in the cream cheese until smooth, also adding the salt and pepper. Mix in the shredded cheese and then bring the tart pastry out of the fridge and spoon the filling into it. Using the reserved sliced mushrooms, decorate as desired.
Bake for 20 minutes or until the puff pastry is golden brown and the tart filling is also browning. Serve as small wedges for party apps or cut into four and serve with a salad for a decadent holiday brunch.
You could easily prepare the filling ahead of time and store in the fridge along with some thawed puff pastry to have fresh, super-quick and unforgettable snacks for pop-in guests.
If you love mushroom tart you will love this one!
See more recipe from mmmisformommy.com

This stylish jewelry organizer is great for ladies that love their jewelry displayed in a classy way. It makes it easy to choose your jewelry in the morning without the frustration of looking for loose/missing pieces. It stores all of your jewelry safely and in a organized manner. Can be wall mounted as well.-Holds over 36 necklaces, 48 earrings: hanging, studs, hoops & clip.-12 compartments to hold watches, bracelets and more. Via Amazon

The secret is brining you chicken breasts.
Brine your chicken
Brining the chicken allows flavors to infuse into the chicken. Plus, if you use a brine with lemon or another type of acid it will help break down the fibers making it even more tender. Here is the best brine recipe we have ever come across.
Brine Marinade for Grilled Chicken Breasts

8 c. water
1/4 cup kosher salt
1 T. Black peppercorns
2 sprigs fresh thyme
3 bay leaves
4 cloves garlic, sliced
2T. lemon juice
1/2 cup light brown sugar, packed
Stir ingredients together in a saucepan and bring to a boil. Stir until sugar is dissolved. Allow to completely cool. After the marinade is completely cool, place the pounded chicken breasts in a Ziploc bag along with enough marinade to cover the meat, and seal. Refrigerate for at least 3 hours before you want to grill.
When you're ready, discard the brine, and pat meat dry. add your favourite seasoning Then grill.
You won't believe your taste buds! Give it a try and I promise you will not be disappointed.