We came across this stunning autumn leaf mirror on ao.com. It is easy to do and you'll have a beautiful and unique mirror for your home. This is also a great gift idea!
This granola recipe is totally awesome.
Ingredients
2 cups old fashioned oats (NOT quick oats)
¾ cup walnuts, chopped
¾ shredded sweetened coconut
½ cup sliced almonds
2 tbsp. dark brown sugar
1 tsp. cinnamon
¼ tsp. ground nutmeg
¼ tsp. salt
4 tbsp. coconut oil, melted
½ cup pure maple syrup
1½ tsp. vanilla extract
1 tsp. vanilla bean paste
Bring a little of spring inside by making these easy and beautiful wood stick vases!
Head over to Thistlewood Farms for step by step tutorial.

This one is a keeper! Easy, inexpensive and delicious!
Ingredients
1 1/2 pounds ground lamb shoulder
2 large garlic cloves, pressed
1 1/2 teaspoons coarse kosher salt
1/3 cup crumbled feta cheese
1 tablespoon finely chopped fresh mint
1 tablespoon extra-virgin olive oil
A beach umbrella, sun tent, rain shelter, and more all in one, the Sport-Brella XL gives you instant portable protection from the elements regardless of your activity. The Sport-Brella XL looks somewhat like a traditional beach shelter/umbrella, with a large canopy that shields an entire family or team while they lounge on the beach or hang out on the soccer sidelines. The Sport-Brella XL sets up in just three seconds like a folding umbrella and fits the family or the whole team, thanks to its rugged structure and side flaps.. As a result, you don't have to deal with finicky stakes or willowy tarps should a rainstorm roll in without notice. Just pop open the umbrella and you're set. Get yours here...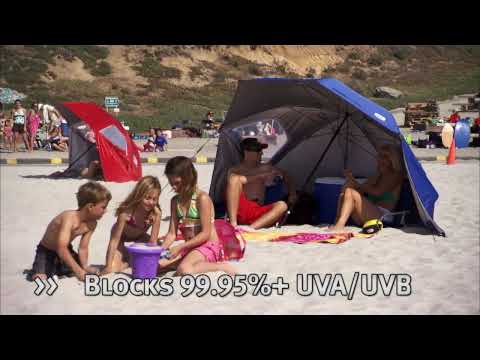 What's better than a cookie cup? A cookie cup with a melty Rolo on top!
2 sticks butter, melted
3/4 cup granulated sugar
1 cup light brown sugar
2 large eggs
1 tablespoon pure vanilla extract
1 teaspoon baking soda
3 1/4 cups all-purpose flour
1/4 teaspoon salt
1 1/2 cup mini chocolate chips
60 Rolo candies, unwrapped (from about 2-12 ounce packages)
Go to Crazy For Crust for instructions!

The new color trends for 2015 according to House Beautiful , House & garden & Mecc Interiors

Take a look at the color combinations